As with time, there are various technical and technological advancements being witnessed all around the globe. The concept of alternative data is one of them. Alternative data is rapidly making its mark in the stock market as one of the main identifiers in this domain. Credible investors and companies are making the most out of it to suspect the potential risks in the investing market to determine the potential financial entities. In addition to that, it allows an in-depth analysis of the current status of the selected financial entity.
Companies nowadays are proficiently consuming the benefits from alternative data. In case you are wondering about the alternative datasets used by the companies, here's a complete description of the top alternative datasets used by them.
Top 7 Alternative Datasets Companies Use
Alternative datasets are further divided into few categories on the basis of their nature. However, all of them are used by the companies from time to time. Below are the top 7 alternative datasets companies are using currently to get an update on their targeted financial entity and other such purposes.
Geolocation/Satellite Data
Geolocation data is concerned with the real-world geographic location of any person/object with respect to latitudes and longitudes. Companies are, however, using it as alternative data to have an insight into their targets or investors. For any company, location-based consumer behaviors can assist them in making the right decisions regarding further investments. Geolocation data is one such way to know that. Along with that, it is significant in pointing out the differences or changes that are being made due to factors such as special events or seasonality, thereby influencing a particular company's performance. If a company wants to achieve its goal to create alpha and beat the market, satellite data is the key since it highlights the consumer traffic at a specific store or area.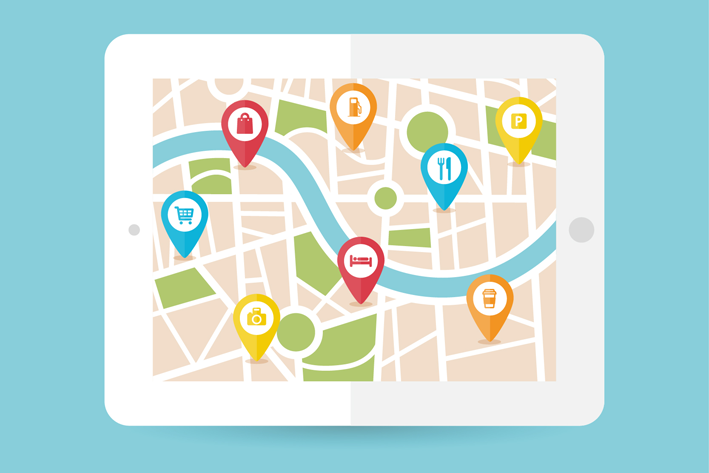 Credit Card Transaction
Waiting for a quarterly report can be quite a time-consuming and slow process. Instead of that, a company can track the credit card transactions of their targeted entities and get a sneak peek of their purchases. Taking care of the privacy concerns in this regard, not all the transactions can be traced, but it can surely help to gauge a sales performance before the market reacts to the company's disclosure. Such an alternative dataset is rapidly being used by companies nowadays to draw a consumer response beforehand.
Email Receipts
Another way of tracking retail revenue is collecting the data from email receipts. It consists of the transaction data that is extracted from the collected email receipts of the desired or targeted entity. There are various companies that are using it as an alternative data set, however, it can be relatively slow since the collection procedure may demand an opt-in system or some kind of reward system. As far as the credibility of an alternative dataset is concerned, email receipts are pretty much accurate in tracking retail revenues and therefore are being used by multiple companies at this point in time.
Point of Sale Transaction
Consumer preferences have a significant role in the development and sustainability of a company. Along with that, it is products' popularity that determines the place of a company in the market. Point of sale transaction is a gateway to these goals. This alternative dataset provides the owner with a sufficient amount of information regarding products' popularity and consumer preferences. Moreover, it includes sale volumes and price trends in the current market.
App Store Analytics
As per technological advancements, web development is equally necessary for a company and it has to keep up with tech. App store analytics is one such way to improve the technological face of a company. App store data is information regarding the utilization and performance of various mobile apps across public app stores. It is comprised of multiple metrics such as a count of app downloads, installs, ranking on app store charts, and user reviews. Companies utilize the app store analytics when they are working on improving their app's visibility and the company's sustainability in the market.
Supply Chain Relationships
For the sake of deep insight, companies are now using supply chain relationships as an alternative dataset. These insights are extracted from fulfillment records of toll stations, freight airports, and maritime ports. To know how well the supply chain network is connected and the current rate of the trade in the location, supply chain alternative data is the best source. For any company to streamline their supply line operations, they need to know all the necessary details and this data helps them get it all. In addition to that, if a company wants to invest more or is thinking to expand its business, supply chain alternative data can help them predict the stock market performance. This way there is a less potential risk of loss for a company.
Website Usage
As said earlier, a company needs to develop technologically simultaneously to ensure the rapid development of the firm. Website alternative data is a tool to get an idea about web traffic and popular searches. Moreover, it includes demographics and click-through rates, etc. If a company wants to advertise a specific product/service and predict an outcome, website data is of great help. It indicates the popularity of a product and searches thereby highlighting the interests and needs of the targeted market. Moreover, if a company wants to get an insight into market research and e-commerce, website alternative data is a credible source for that. However, this type of data is unstructured and one has to extract the desired information out of it.
Alternative datasets might not answer all the questions a company needs to know, but they can surely help the most to determine the better and rapid development of a company. It is important to know that the consumer of these alternative data must be critical about the privacy concerns of the alternative data and stay away from PII. Moreover, a company should not indulge in extra information for it can confuse the main purpose i.e. further development and sustainability. It is advised to use these alternative datasets soundly to ensure the best outcomes.